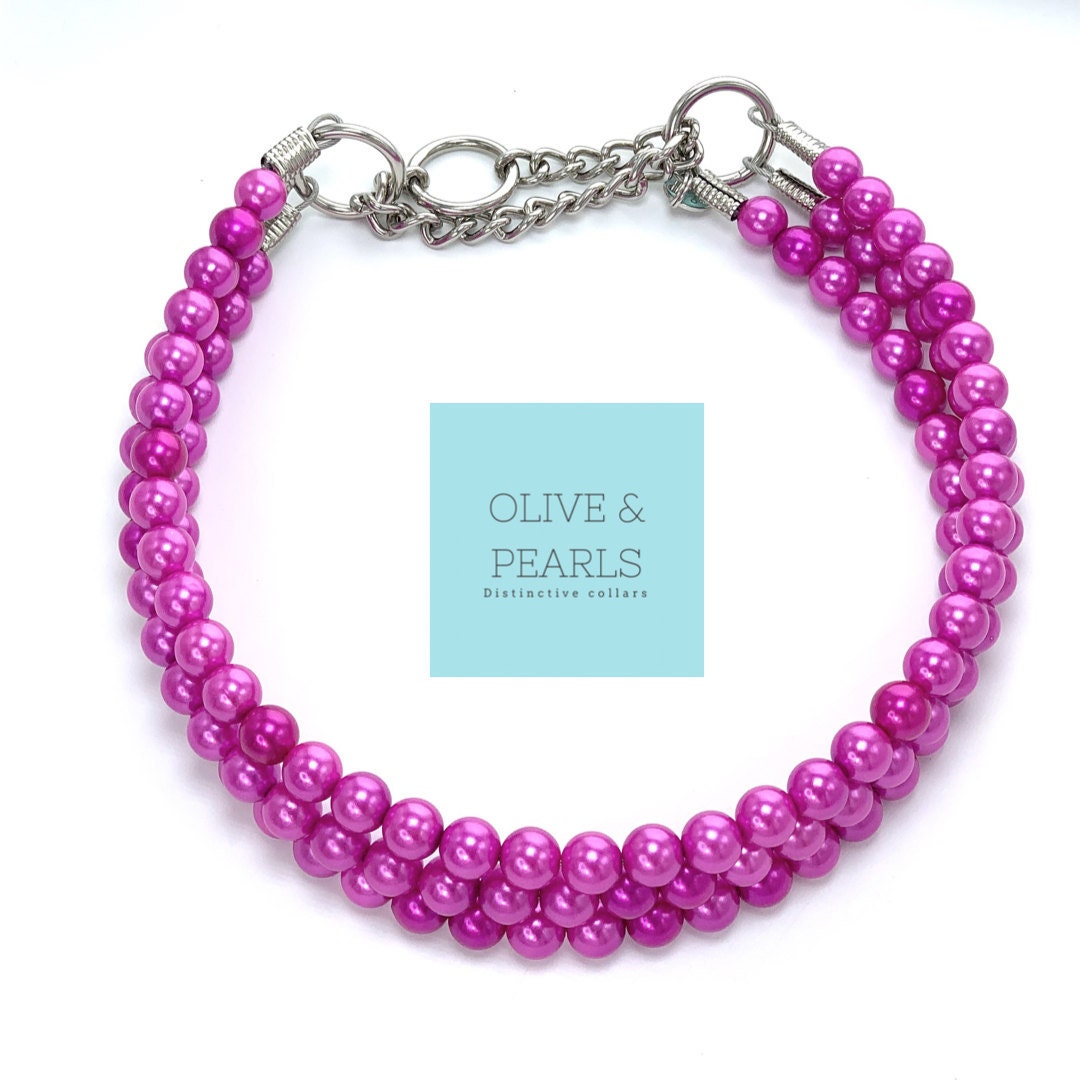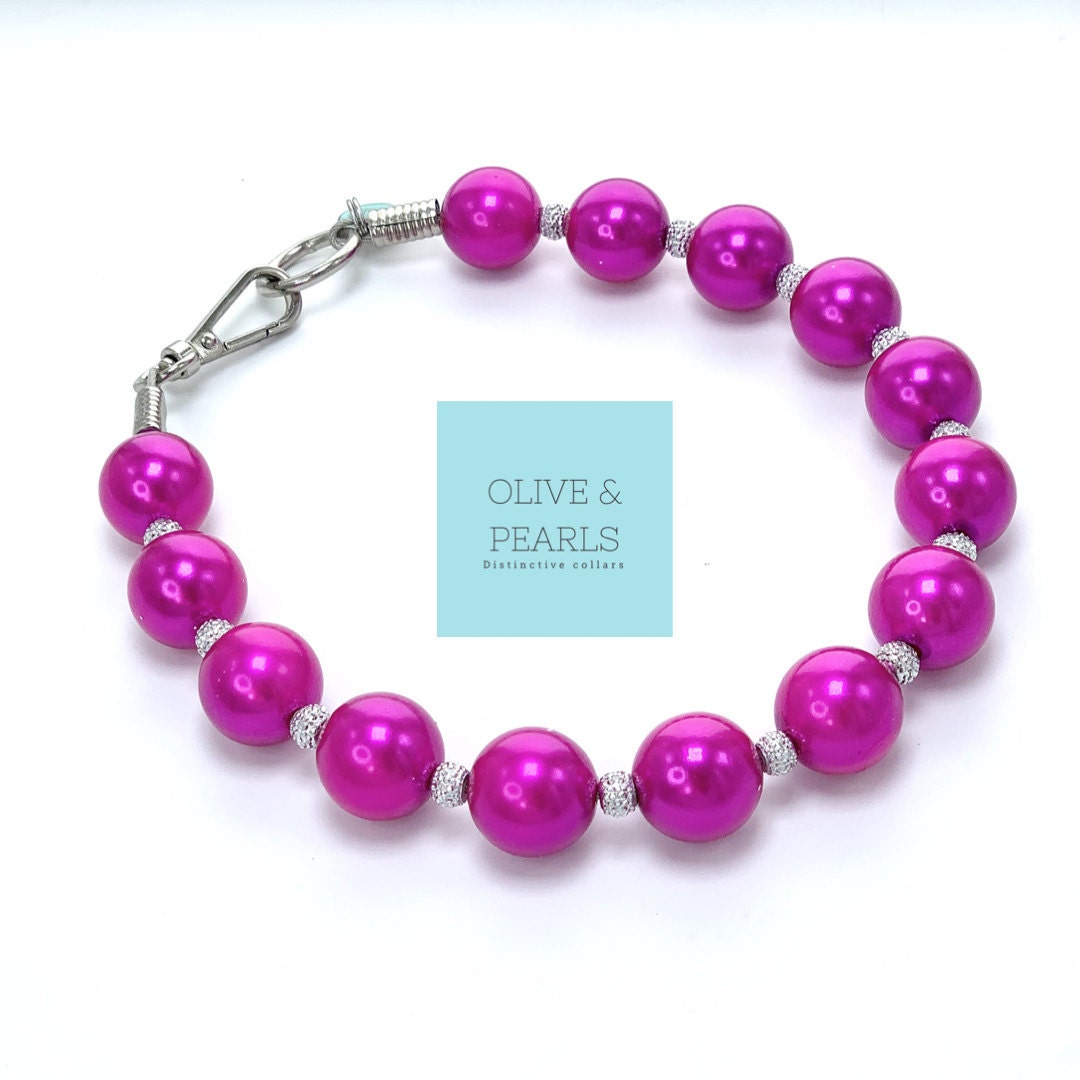 As we enter into the New Year, Olive & Pearls is excited to share that we are continuing to grow and expand! We are committed to having the highest standard of quality and customer service, as well as the most beautiful pieces of jewelry for dogs available! Because EVERY dog deserves to be a little EXTRA!
Above you will find a *Special Edition* of our super popular "Hailey" Collar. We made this hot pink version with every coat color in mind. Hot pink shows up expectionally well on just about every color pup out there and honestly, who doesn't love pink?!?! Also pictured is one of our newest collars, the "Octavia." This beauty is another glamorous choice for the "bling" lovers in your life!
Valentine's day is fast approaching and Olive & Pearls has got you covered! New sparkly collars and heart pendant collars are on the way! Be sure to keep an eye out for these sweet "treats!"
We value your questions and welcome you to contact us with any you may have. As always, custom orders are welcome! We love hearing from you!
Warm regards,
Christie & Olive🐾